Meet Our Team

Dr. Taylor & his staff have over 100 years of combined experience. Their priority & passion is offering only the highest quality in treatment and patient care.
When the best is your only option – choose Taylor Plastic Surgery!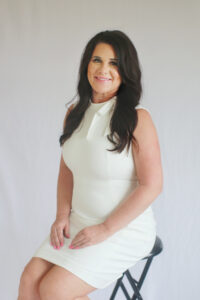 Susie Reed, RN CANS
Aesthetic Nurse Injector
"Nothing makes a woman more beautiful than the belief she is beautiful" – Sophia Loren
Susie is a Registered Nurse with over 25 years of experience in the aesthetic industry. Susie is a Certified Aesthetic Nurse Specialist (CANS) who is uniquely qualified and credentialed to give the aesthetic treatment you need with her specialized knowledge and skill set.
"My patients understand that Anti-aging is a journey, a marathon, not a sprint. I believe in full-face correction; however, I never want my patients to look like they've had work done. It's our little secret."
Her extensive education and experience has enabled her to become well known for aesthetic injections with treatments such as Botox® and dermal fillers. She also has a passion for teaching others In her field to provide a safe and natural appearance to their clients. She is a national trainer for Allergan® and Galderma® as well as the owner of Aesthetic Secrets, LLC, which specializes in consulting and advanced injection training for health care professionals.
"I love the opportunity I have to teach other health care professionals the skills and art of injections. Seeing their growth and success is very rewarding and makes me smile. I know they are loving their new career, just as I do."
Many patients have sought Susie out for her expertise, professionalism, and ability to enhance natural beauty. You can be assured you are receiving the utmost care, discretion and consideration with Susie. She takes pride in maintaining relationships with her patients for the long term and truly wants the best for each and every one of them.
"I love my career as an injector and as a teacher/trainer. As I get older, I realize not everyone can say that about their job. I get to help people look and feel better about themselves. I do not want to "change" a person's looks drastically, but I want to help them be the best version of themselves. Confidence is beautiful. Over the years I have gained a lot of relationships through my work that I would not have had the opportunity otherwise. What a blessing!"
Education
BS, Science & Nursing 1993
Harding University
Searcy, Arkansas
Certifications & Experience
Certified Aesthetic Nurse Specialist
Allergan Medical Institute Faculty Trainer since 2010
GAIN (Galderma Trainer) since 2012
Aesthetic Secrets, LLC Owner & Training Consultation since 2011
NWACC Nursing Clinical Instructor 1994-2003

Alex Cook, RN
Aesthetic Nurse Injector
Alex is a Registered Nurse with over 14 years of experience. She began her career as an ICU nurse with Freeman Health Systems in Neosho, Missouri and later worked as a PCCU nurse with Northwest Medical Hospital in Bentonville. In 2017, she began her work as an aesthetic nurse injector and joined Taylor Plastic Surgery in 2020.
Alex has always had an affinity for things that made people feel good about themselves. Her mom was a cosmetologist and she loved getting her friends in the chair and fixing their hair and making them feel pretty.  So when the opportunity was presented to work in this amazing field, she jumped at it without a 2nd thought.
"It has been the most awarding move, professionally, that I have ever made. I love when I am finished working with someone and they look in the mirror for the first time and they smile and touch their face. There is something very intimate and special in that 1st 'peek'. It's an unguarded, honest and fleeting moment. I never get tired of it! It's my art."
Education
BA, Psychology
Missouri Southern University
Joplin, Missouri
ADN, Nursing
Crowder College
Neosho, Missouri
Autumn Webb, LPN
Esthetician
Autumn joined our team in 2018 with almost 15 years of experience in Esthetics. Here at Taylor Plastic Surgery, Autumn gets to use her combined skills as a nurse, assisting Dr. Taylor with patients,  and as an Esthetician working directly with patients creating "Taylor-made" skin care treatment plans.
"I get so much joy in making a difference in patient's lives & how much more confidence they have after being treated."
Education
Licensed Esthetician, 2007
Licensed Practical Nurse, 2013

Erika Berckefeldt, Licensed Aesthetician
Licensed Aesthetician
Erika is a licensed Aesthetician with over 10 years in the beauty industry. Erika began her career as a makeup artist with a deep love for skincare. Her passion for helping clients with their skin concerns led her to pursue a career as an Aesthetician. She specializes in educating clients about how to achieve healthy, glowing skin and seeing their skincare frustrations fade away. All awhile creating a comfortable & relaxing atmosphere in the spa room.
From brows to full body waxing, relaxing facials to specialized treatments, Erika will carefully listen to your concerns to ensure you receive attentive, detail-orientated service tailored to your individual needs.
"Whether you are frustrated with breakouts, hyperpigmentation, age-related skin issues or hair in all the wrong place, I can help determine the best way to address your concerns."