Sculptra Aesthetic
in Rogers, Bentonville, Fayetteville, Springdale Arkansas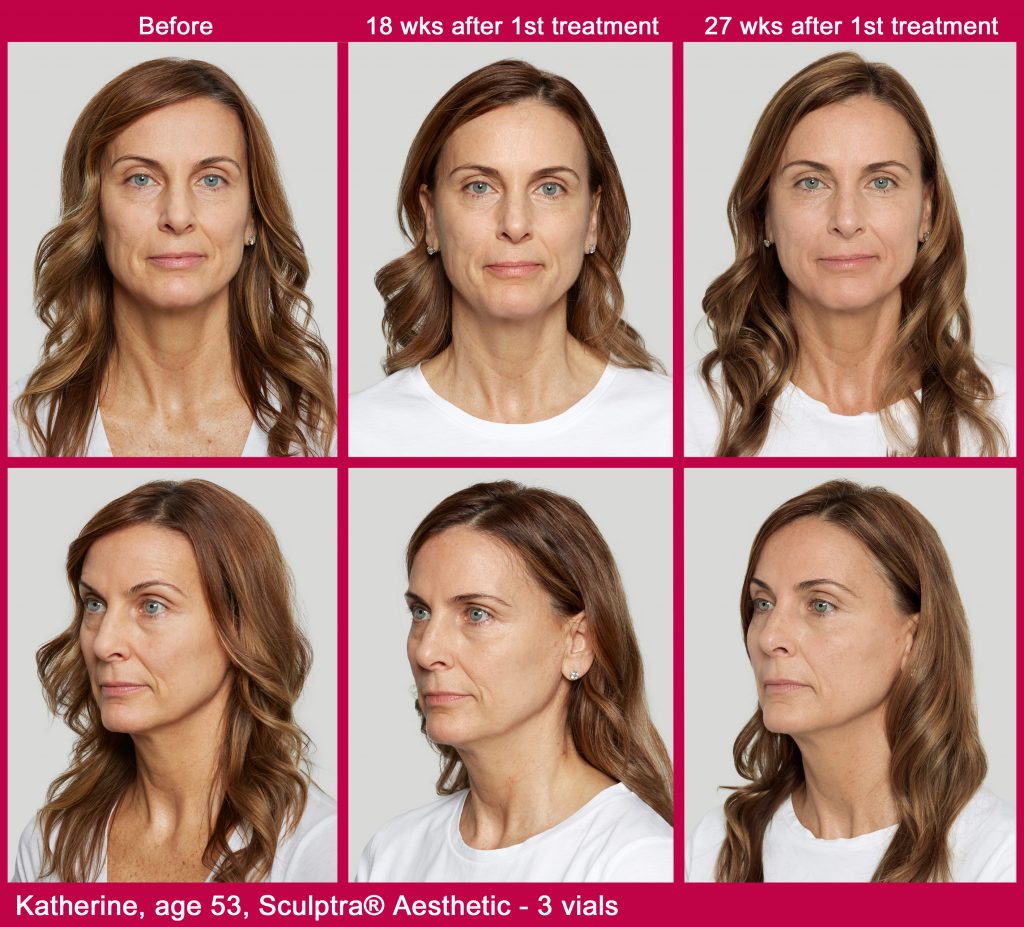 Sculptra Aesthetic is a revolutionary approach to performing injectable, anti-age treatments. Unlike other fillers that provide instant results, Sculptra Aesthetic is the first facial injectable that provides gradual results, while stimulating your body's natural collagen production. This method helps promote a more natural-looking appearance for up to two years, without revealing you received any age-defying help!
How does Sculptra® Aesthetic work?
Sculptra Aesthetic specifically targets deep facial wrinkles, including smile lines, lines framing your mouth (marionette lines), and chin wrinkles. It is made from poly-L-lactic acid, which replaces lost collagen within the deep dermis. This technique promotes a gradual smoothing of facial wrinkles and folds. Collagen is a building block of healthy skin that keeps it refreshed and youthful. This fortified collagen structure provides the foundation to restore fullness to your features.
In most cases, at least 2 to 3 injection sessions spaced about 4 to 6 weeks apart is recommended for ideal results. However, a consultation with one of our certified injectors is necessary to determine a specific injection plan based on your unique cosmetic concerns. Since this is a gradual treatment process, sessions may be altered, offering a precise and comprehensive improvement to your signs of aging. Each treatment is completed in about 20 minutes. Discomfort and downtime are minimal.
Is Sculptra® Aesthetic right for me?
If you are ready to replenish your skin and turn back the clock, but in a subtle, gradual way, Sculptra Aesthetic may be right for you! If you are 21 years or older, schedule your consultation today. We want to provide a new alternative to dermal fillers, offering a naturally younger appearance for patients unhappy with their specific signs of aging.