Skin Care
in Rogers, Bentonville, Fayetteville, Springdale Arkansas
At Taylor Plastic Surgery we offer the latest skin care treatments and procedures. Below is a list of our offerings. For more information or for questions give us a call to schedule a consultation at 479.521.1500.
Laser Hair Removal with Clarity II by Lutronic
What is Clarity II?
A digitally higher-powered 755/1064nm dual wavelength platform laser with breakthrough intelligent capabilities. It has been designed to enable faster more effective treatments for patients of all skin types, while making the treatments easier and more efficient to perform.
Key Benefits:
2X faster Laser Hair Removal Treatments
IntelliTrak™ technology for faster more consistent Tx coverage in larger areas
Temperature Sensing for real-time skin temp feedback during Tx
Exclusive shorter pulse widths (1ms & 2ms) for finer hair removal efficacy
RF Microneedling with Lutronic Genius
What is Lutronic Genius?
Lutronic Genius® delivers precision in every pulse. Exact depth is impeccablyachieved with superior needle and handpiece design, ensuring consistently brilliant results on face, neck and multiple body areas. Pinpoint coagulation zones are achieved while maintaining maximum patient comfort through Real-Time Impedance Monitoring.
Key Benefits:
Confidence of offering optimal treatments-customized every patient
Real-time feedback of total energy delivery
More comfortable treatment experience
Presets and needle tips for all skin types and multiple body areas
Facials
We offer medical-grade skin care products and customized facials that clinically improve the quality of your skin over time. Our team of estheticians can customize each facial to help firm, hydrate, correct and clarify your skin to restore its optimum texture, look and feel.
A "Taylor Made" Custom Facial is designed for each individual patient, based on his/her skin's needs. Our customized facial includes deep cleansing, exfoliation, extractions, a customized medical-grade treatment mask and a corrective or restorative resurfacing chemical peel. Your treatment is then completed with a light massage and application of specially selected serums, hydrators and SPF.
Facial enhancements:
Jelly Facial
Light Therapy
ZO Booster Serums
Brow/Lash Tinting & more!
Peels
A chemical peel uses a chemical solution to improve the texture and tone of your skin by removing the damaged outer layers.
Although chemical peels are used mostly on the face, they can also be used to improve the skin on your neck and hands. Sun exposure, acne or just getting older can leave your skin tone uneven, wrinkled, spotted or scarred.
What a chemical peel can improve:
Acne or acne scars
Fine lines and wrinkles
Irregular skin pigmentation
Rough skin and scaly patches
Certain scars
Sun-damaged skin
Microdermabrasion
Microdermabrasion is a skin rejuvenation treatment to strengthen your collagen structure for a younger looking appearance. An instrument will gently exfoliate your skin, removing the outer layer of the epidermis to correct age spots, hyperpigmentation, an uneven complexion, stretch marks, fine lines and wrinkles, large pores, and acne scars.
Dermaplane
Dermaplane is a non-surgical treatment that uses a special tool to gently but effectively strokes the skin. This tool, angled at 45-degrees, will glide across the skin, while one of our licensed aestheticians holds to skin, removing any "peach fuzz" or small hairs, as well as dead skin cells.
Although dermaplane can be performed on its own, it is also effective in preparing skin for other treatments, such as a chemical peel, to enhance the results. Dermaplane is an advanced form of exfoliation that is used with or without chemicals. As a standalone treatment, dermaplane does not require downtime and effectively improves the appearance of acne scars, and restores your smoothest complexion possible.
Micro-needling
Micro-needling is a popular treatment that helps to create healthy, young skin by promoting tissue renewal. This procedure is also known as collagen induction therapy. Collagen is a natural protein in the skin that helps to keep skin structures together. This minimally invasive procedure will completely rejuvenate your skin. The treatment builds new skin on your face so that any concerns or imperfections you've lived with will be gone. MicroNeedling is quick, effective, and requires little-to-no downtime.
We offer Microneedling with Exosomes, Sculptra & more!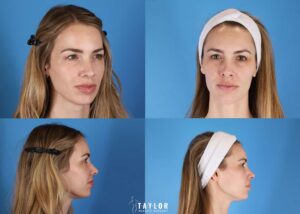 Laser Skin Resurfacing
Laser Skin Resurfacing uses the energy of a laser to obtain an improvement in the quality of the skin. Many patients often see improvement in skin elasticity, resulting in tighter and more youthful skin.
Full Body Waxing – for men & women
At Taylor Plastic Surgery, we use a non-wax hair removal product called Nufree®. This non-wax hair removal process will remove hair from any part of the body—virtually pain-free.
Because Nufree® isn't a wax, you shouldn't experience pain, redness, or swelling that often happens with wax-based products.
Scientifically tested, Nufree® is a self-preserving antibacterial and antimicrobial, ensuring that it's both safe & effective.
• Wax-Free
• Sugar-Free
• Self Preserving Antibacterial & Antimicrobial
• Botanical Soya Based
• Safe for the entire body
• Low temp
• Removes the entire hair
Acne Treatment
Complexion Clearing Program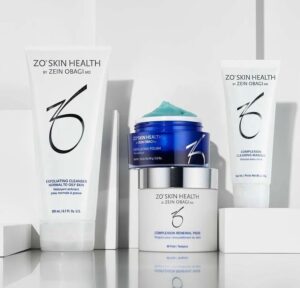 To help our patients combat acne problems, we offer the Complexion Clearing Program from ZO® Skin Health by Obagi. This clinical skincare company is known by physicians and patients alike for providing excellent products that help with skin health, clarity, and texture. The Complexion Clearing Program is a four-step process that can combat your acne-prone skin. Come into Taylor Plastic Surgery to learn more about these products today.
Skin Care Products
ZO® Skin Health provides comprehensive solutions for creating and maintaining healthy skin for anyone regardless of age, ethnicity, unique skin condition or skin type. From correcting sun damage + pigmentation to preventing + protecting against future damage, ZO® has your skin health covered
Purchase at our office or Online here.